What is ARIS Process Mining for Faculties?
"ARIS Process Mining for Faculties | Multi-user public cloud" includes ARIS Process Mining Advanced. The products included as part of this offer are:
1 ARIS Process Mining Advanced Analyst
50 ARIS Process Mining Advanced Engineers
ARIS Process Mining offers a way to visualize, understand and optimize your business processes on the cloud that is completely free-of-charge for educational and research purposes.
ARIS Process Mining can also be integrated with ARIS Cloud to automatically transfer your processes and generate suggestions for optimizations. Contact us to start your deep dive analysis and improve your processes now.
If you want to learn more about this versatile software, you can check out the Process Mining Tutorials page.
To get started with ARIS Process Mining, we recommend this video: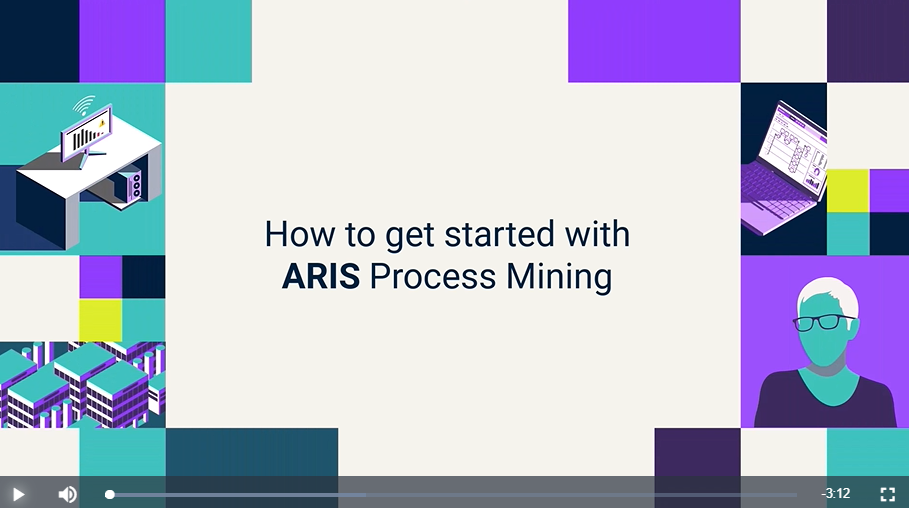 or you can also follow this guide to take the first steps in ARIS Process Mining and get the Demo Data: Getting started
How can I access ARIS Process Mining for Faculties?
Just click on the contact us button and share your contact details. We would be happy to get in touch with you and provide further information.
For how long can I use it?
Initially, you can access ARIS Process Mining for Faculties offer for free till 6 months. Afterwards, if you wish to continue with this offer, please contact us at universitycommunity@softwareag.com to request an extension.
Have questions about how to access this offer?
Please contact universitycommunity@softwareag.com. We would get back to you at the earliest possible.
Support 
If you are encountering any problems, you can check out our FAQs or post your questions on our Forums so that other ARIS experts can help you.