You can start collecting points for your activity in ARIS Community. Your activity not only helps you unlock achievements and get new badges, but you can also become the all-time user or user of the week.
Check out our sidebar and you will find the leaderboard there. The leaderboard has two tabs: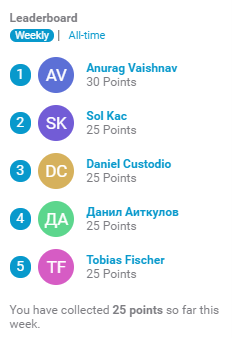 You can also see information on how many points you have collected for that week.
Check how many points you can earn for each activity and start collecting them: