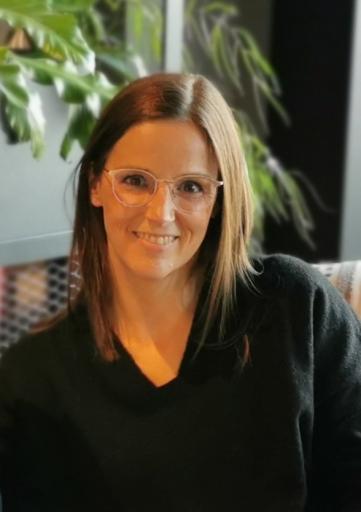 We have updated ARIS for you with the latest release Service Release 20. It's all about making your work with ARIS even easier, and faster. Let's have a look at some highlights for Basic and Advanced:
Improved user management: Easily assign roles and privileges​
User management can be challenging and time-consuming. We think that managing users, roles, and privileges must be as easy as possible - so that your focus stays where it matters the most. Here is the good news for all user administrators: With the new user interface for user management in ARIS Basic and Advanced, you now have a better overview of users, enabling easy filtering and bulk operations.
Your project is expanding and you need to manage a growing number of users? In ARIS Advanced, you also have the possibility to assign roles and privileges via user groups, making it easier to manage the increasing number of user administration tasks.
Object occurrences in the ARIS Web Repository: Get transparency of dependencies​
One of the first things designers learn when they start with BPM: When designing your business, it's important to reuse the agreed terms and objects. That's why the new occurrence tab in the details view of your Web Repository now allows you to explore the different contexts in which an object is used.
With this new feature, you will now get an overview list of occurrences in the Web Repository by selecting an object. This allows you to quickly identify how much objects are being reused and which process models will be affected by a change to the object's definition. If you then clicking on an item, this will open the model. The occurrence will be highlighted so that you can quickly assess the context.
Enhanced repository search: Simplier find contextual information
This one is for the designers and admins who often need to find specific contents of the database that fulfill specific conditions. It's important to find this content without too much effort to trigger actions at any given time. Using a generic wildcard search can be a great starting point, but the various filtering options are essential for finding the right contents. With the SR20 release, we enhanced the repository search by allowing filters for relation properties. These will quickly narrow down the result list so that you can easily find what you are looking for. See more details step-by-step here. 
You can't wait to see more? Here are additional release highlights for ARIS Advanced,focusing on improved document handling:
Upload of new documents: Reduced maintenance efforts​
Designers know the struggle: you love to see ARIS being used but as your document storage grows, it might become challenging to maintain and reuse your stored documents. That's why we improved our document management capabilities to enable you keeping your repository well structured and organized. When adding new documents during the design process, designers had to upload the document, search for it, and link it correctly. In the past, this caused some disorder as designers unintentionally uploaded multiple duplicates because they forgot what directory they were uploading them to. Our new workflow now automatically pre-selects uploaded files, regardless of the directory to which the file were uploaded. As a designer, you only have to confirm the preselection and it will be successfully attached.
Update document revisions: Easier updates & less duplicates​
The ARIS document storage (ADS) already offers different revisions of a document and allows you to keep track of the changes. When updating a document to the latest revision while designing, designers had to search for the linked file, update its revision and finally select the correct revision. These manual steps are not fail-safe and often lead to duplicates being uploaded, which then lead to the fact that revision links were not being maintained properly. The improved workflow now automatically pre-selects the current revision for you in your ADS so that you can update the revision in-place. This will simplify the upload process and reduce the number of duplicates.
Search and filter for documents: Better access & organization ​
The latest ARIS release provides you even more search and filter capabilities that will help you to find the relevant documents. While linking to new revisions, you can now search for documents and filter according to the last modified date. Or you can filter only the documents that you've changed. This makes it easier for you to link to new revisions that you've updated earlier or days ago. We provide you with the same search and filter capabilities in the ADS repository as well. This will help you to maintain a well-organized repository and save time.

:::::::::::::::::::::::::::::::::::::::::::::::::::::::::::::::::::::::::::::::::::::::
Do you want to learn more? Have a look at the detailed features overview of ARIS 10 SR20 (table | presentation). As we want to continously make ARIS even better, we are happy to get your feedback: Raise further ideas around these and new features for future releases on ARIS Idea Portal.