If you visited ARIS Community video tutorials using the HTTPS protocol recently, you may have noticed a big black box where you actually expected to find the video. This is most likely because your browser blocked the video player.
All of our video tutorials are hosted on our CDN which does not support HTTPS connections yet. Modern browsers tend to block such "insecure" content embedded on secure pages and offer you to load the blocked content manually.
In Firefox 23, you will find a shield icon left to the addess bar. After clicking this icon, click the down arrow next to the "Keep blocking" button and select "Disable Protection on This Page" from the drop down menu.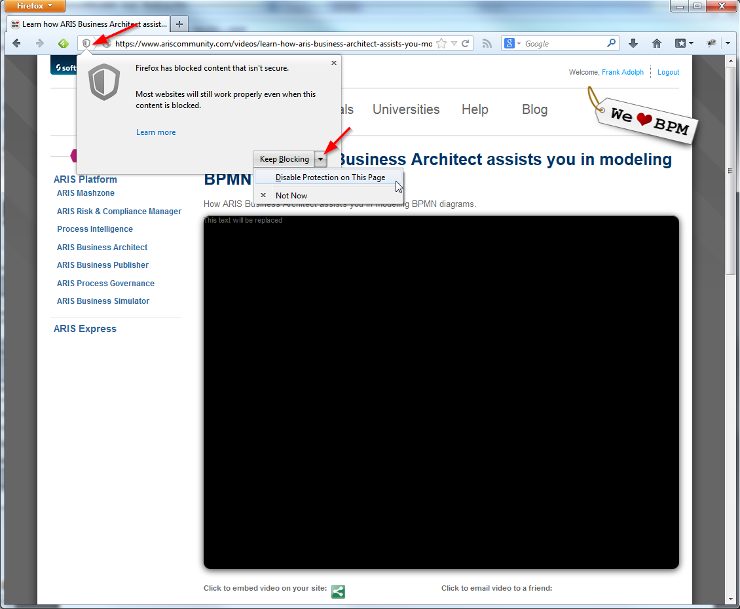 In Chrome 30, click the shield icon at the right end of the address bar and select "Load unsafe script" from the drop down menu.
If you access the page in Internet Explorer 10, an information bar appears at the bottom of the window for a few seconds. In that bar, click "Show all content". 
After performing these instructions in your browser, the video player should be displayed correctly.