I often got feedback from our customers that they would prefer to use the product in another language. Therefore I'm happy to say that you can now select the content language that will be used in the database. But be careful. Besides the main language for ARIS Cloud other languages from the ARIS database can be chosen only when they are maintained already in the database.
To change the language you need administrator privileges. Login to your project room and click the "Settings" icon to select "Databases".
Now you can select your preferred database language. Don't forget to apply your selection.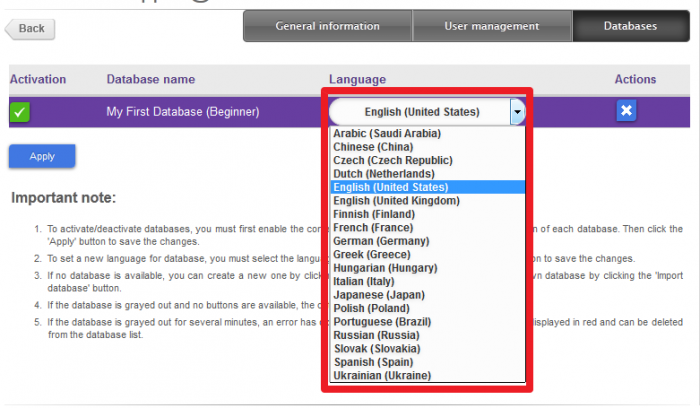 Besides the database language you are now also able to change the UI language of ARIS Cloud.
Go back and click launch to open ARIS Cloud.

Select your name in the upper right corner and click language to choose your preferred UI language.
If you are using and ARIS Cloud Advanced Edition you can also change the database language in the additional administration tool.
To do so login to your project room and click the "Settings" icon to select "ARIS Administrator".
Login to the java based client
And select the database to change the language.
As soon as a language is selected you can change the properties.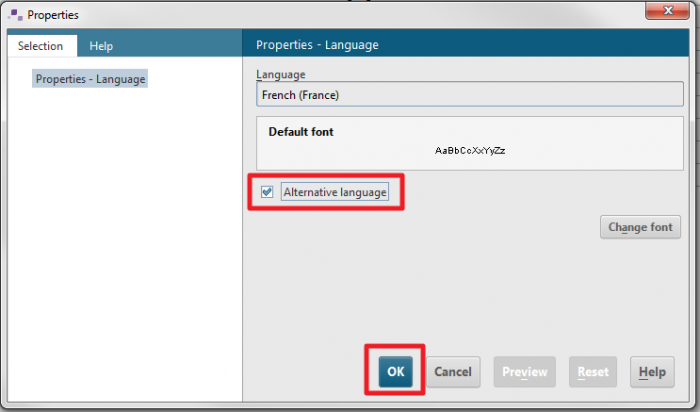 Now the preferred database language is selected.
In my next post I will show you how we improved process modeling in ARIS Cloud with 1-click design.
Have fun with ARIS Cloud
Marie