Hi,
I created a model in ARIS Express and saved same.
Then I wanted to import the saved model into ARIS Business Architect.
The problem is that in ARIS Express models are only saved in .adf format while in ABA import is allowed for only .xml files.
Then I exported the model from ARIS Express in :
After which I saved both of the above in .xml and tried to import same in ABA.
The following error messages are displayed: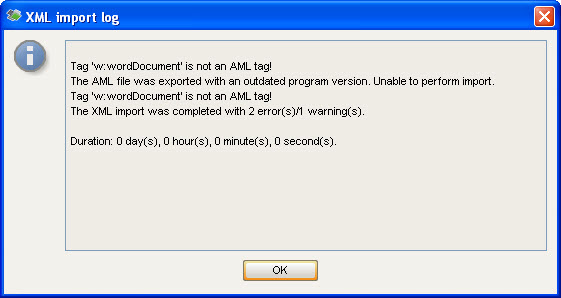 With best regards
Shameem